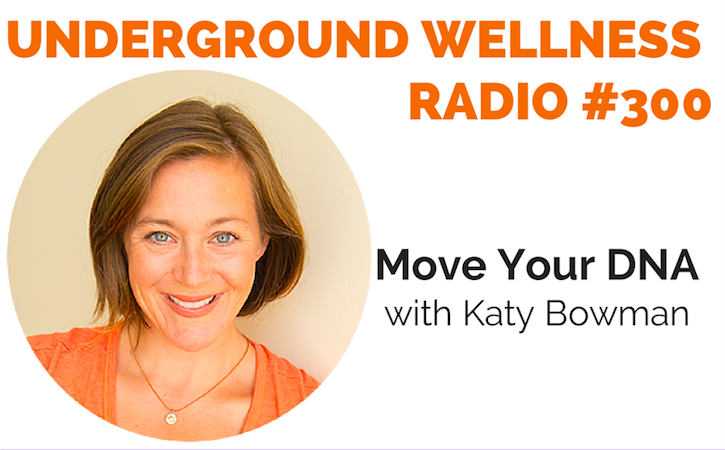 Guest: Katy Bowman
You're probably wondering what the 3 things in the title have to do with each other.
Well, if you've ever been to a place like Sea World or watched the movie Blackfish, you're certainly familiar with what some call Floppy Fin Syndrome — how a captive whale's fin flops over to the left.
Floppy fins seldom happen in nature, where whales swim straight ahead while encountering the natural loads and forces of the ocean which keep their fins strong and upright.
Meanwhile, whales in captivity always (for some reason) swim in their tanks in a counterclockwise fashion. Always to the left. Just like their floppy fins.
Human beings like you and me aren't much different.
No, we don't have floppy fins. But we do have our fair share of low back aches, trick knees, tight hamstrings, and neck pain, as well as the more serious stuff like cardiovascular disease and cancers.
Why?
Because we MOVE like humans in captivity.
Instead of swimming in circles, we sit in chairs for 12 hours a day. Then we try to "offset" all of that sitting by hitting the gym for an hour, performing all of nine movements that make our strong muscles stronger and our weak muscles weaker.
Floppity flop.