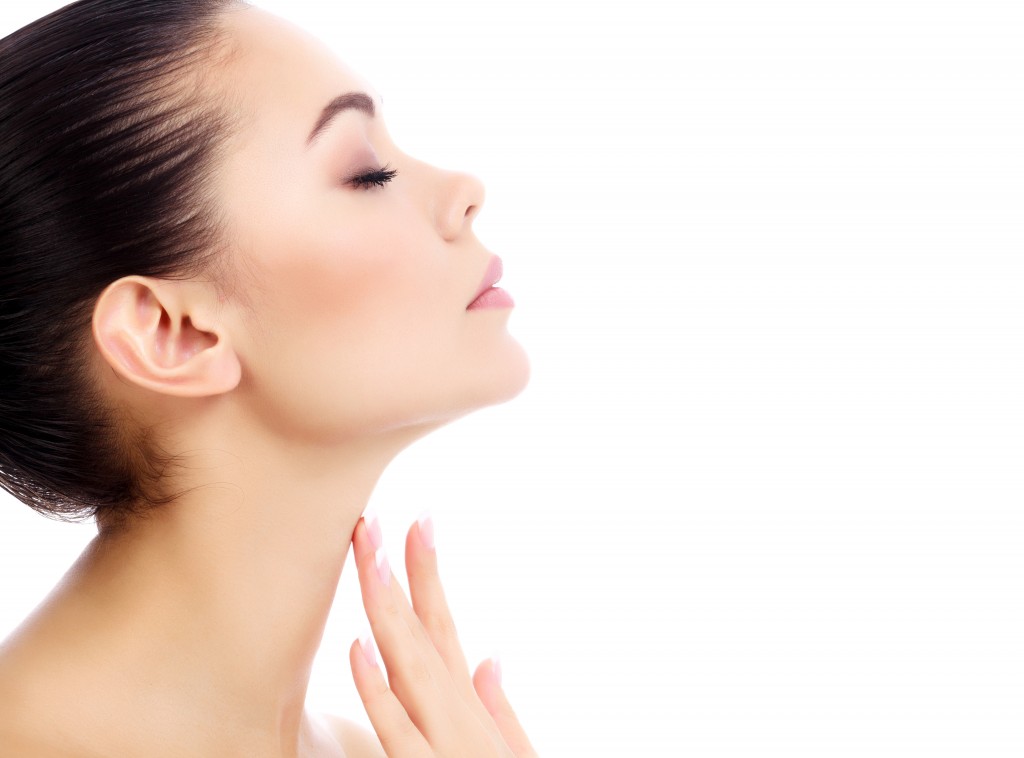 Andrea Nakayama — founder of The Girl's Guide to Hashimoto's — stopped by the podcast this week to discuss all things Hashimoto's Thyroiditis.
Click the player below to listen in.
Here are my bullets!
1:04 – Whoops! I mis-numbered the podcast episodes. My bad.
2:06 – The Digestion Sessions registration page is OPEN!
4:06 – The journey that brought Andrea to her Hashimoto's diagnosis.
6:42 – Almost everyone with Hashimoto's is dealing with stress, genetic predisposition, and digestive issues.
7:16 – How a practitioner completely overlooked Andrea's thyroid and made her feel worse!
8:38 – How does someone with Hashimoto's feel? The A-Z checklist.
11:04 – Let's back up. What exactly is Hashimoto's?
12:34 – The 3-Legged Stool: 3 things that must be present for Hashimoto's to express itself.
18:10 – Women with Hashimoto's outnumber men 10 to 1. Why?
19:54 – The problem with lab ranges and the soaring rate of thyroid misdiagnosis.
22:00 – How to create a "strategic partnership" with a practitioner who can work WITH you to heal your thyroid.
23:41 – Does Hashimoto's ever go away, or is it something that must be managed and "danced with"?
26:00 – Defining your bike lane and your poison ivy. Andrea's best tips for taking care of yourself when life get stressful.
30:40 – To iodine or NOT to iodine. Andrea's take!
33:51 – Checking Out: A common yet seldom discussed obstacle that gets in the way of healing.
36:37 – How "owning your Hashimoto's" is a GOOD thing.
42:28 – Learn more about The Girl's Guide to Hashimoto's.
The Thyroid Sessions are changing the world!
As of this writing, a whopping 105.5K people have registered to attend the event and over 2000 comments have been posted on the presentation pages.
Many of those comments have been questions for our experts.
To ensure that you get the answers you're looking for, I'm hosting 3 LIVE Q&A sessions on the UW podcast. The first session went down last Thursday, when Reed Davis, Ben Greenfield, Christa Orecchio, and Andrea Nakayama joined me for the hour.
Here's what our callers asked and our experts answered:
3:38 – My TSH is normal but my antibodies are sky high. AND I have nodules. What should I do?


8:32 – I'm extremely gluten sensitive. Can gluten antibodies attack the thyroid enough to cause nodules? And what kind of dietary modifications should I make if I've had my thyroid removed?
12:50 – I have Graves' disease and have had my thyroid irradiated. But I'm still experiencing weight gain and mood symptoms. What can I do?
20:09 – I have major digestive problems and have gone gluten-free. My thyroid scores are abnormal. I was told to investigate my gut, liver, and possible LPS toxicity. And thoughts?
23:24 – I have alopecia, an autoimmune disorder. Is there a connection to thyroid problems?
25:55 – Is there any connection between the MTHFR genetic mutation and Hashimoto's?
28:07 – I am hypothyroid and gluten sensitive and have been diagnosed with cutaneous T-cell lymphoma. What can I do to go deeper? Should I try juicing or colon cleansing? I'd like to put the antibodies in remission.
by Sean Croxton
Sorry!
I'm a week behind on show notes. My bad.


Last week, I took a trip to the Bay Area and to Portland to film presentations for my upcoming project, The Second Opinion Series Volume One: The Thyroid Sessions.
I got to hang out with really cool peeps like Chris Kresser, Dr. Dan Kalish, Dr. Sara Gottfried, Nora Gedgaudas, and last week's podcast guest Andrea Nakayama. 

Stay tuned for more info!

Andrea is crazy smart and she's the master of "backing it up" — in other words, peeling back the layers and getting to the root cause of health challenges.


On last week's show, she and I chatted about one of my favorite topics, digestion.


Because anything having to do with poop is a-okay on my book! 🙂
Here's what you'll learn…