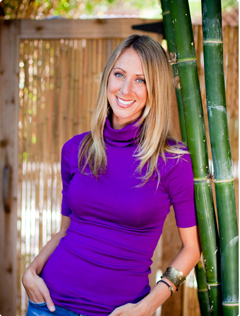 Guest: Christa Orecchio
Christa Orecchio — founder of The Whole Journey Online Program — returns to the show to walk you through her 7 Day Raw Food and Juice cleanse as a basic outline for an amazing spring cleanse and then help you customize this cleanse specifically for your unique needs so that you can take care of your liver, kidneys, lymphatic and digestive systems while making sure to keep your metabolism revved and your adrenals strong.
Click Here to Download Christa's 7-Day Raw Food and Juice Cleanse!
Listen to this Episode on BlogTalk Radio!
Popular Health Internet Radio with
Sean Croxton
on BlogTalkRadio