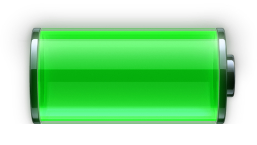 by Sean Croxton
Marathons were never my thing.
This body of mine wasn't built to withstand prolonged bouts of enduring physical or mental activity.
At some point I break down, literally crushed by yet another attempt to go against the very nature of who I am.
Such was the case during the final week of our SexyBack Summit festivities — Webinar Week, we called it.
I won't solicit your sympathy with untold stories of the behind-the-scenes madness that accompanies a 3-week online event launch. Though, I can honestly say that I have a newfound sense of compassion for entertainers who cancel appearances due to "exhaustion".
That sh*t is real, y'all.
Note to self: Hire a customer service team for all future online events, and nix the whole Webinar Week idea. You live, you learn.
Once SexyBack ended and I finished my Dark Side of Fat Loss presentation at Saint Mary's College the following week, I submerged myself into what I hoped would be two weeks (it turned out to be a month) of nothingness.
I woke up without an alarm, saw just about every summer movie worth seeing, rented jet skis, went to the county fair, rediscovered Hulu and Netflix, read novels that had nothing to do with health, and uncovered this really awesome thing called EDM, or electronic dance music.
Glow sticks, anyone?
Apparently the plan was to completely remove myself from all things Underground Wellness and allow my evidently drained batteries to recharge to full power. Yet my mind always seemed to drift back to this blog, my vacationing brain endlessly peppered by a single unavoidable question:
What the heck are you doing here?